Audrey Serio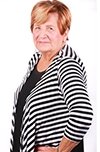 Audrey has served as a Director of The Sussex County Association of REALTORS Foundation for numerous terms. She has also served as President of this Board of the SCAOR Foundation. Becoming a Real Estate Agent in 1986 was her beginning in working with then a Community Service Committee of SCAOR to assist residents in housing needs and helping the Sussex County children in need of clothing and items at Christmas to brighten their often destitute lives. This Committee has grown into a Nonprofit Foundation which provides assistance and education in the housing area as well as help to the homeless, recovering addicts and the children of Sussex County. She is back donating her time and talents to bring better opportunities to our neighbors whoever they may be. During her years as a REALTOR she has served on the SCAOR Board and Delaware Association of REALTORS Board. She has served as President of both Boards as well. Nationally she was a Member of numerous National Association of REALTORS Housing Committees which addresses housing issues across the Country.
Kathy Douglass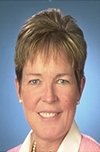 Kathy Douglass has been selling real estate since 2002. Prior to that, Kathy owned and operated a parking business for over 20 years, which gave her a thorough understanding of customer service. Kathy's goal is to make the process of selling or buying your home stress-free. Kathy is a member of DAR, NAR, SCAOR and Sussex County Women's Council of Realtors.
Dana Caplan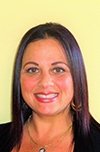 Dana Caplan was born on Long Island and was raised in Los Angeles. She moved to Southern Delaware in 2000 and fell in love with the area, had her third son and went back to work in a new career as a Realtor in 2005. Dana became involved with the Foundation as a Board Member in 2015 and became President in 2017. She went back to a Board Member and currently serves on the board and plans to continue to serve her community through the Foundation for years to come.
Jenn Barrows
Jenn Barrows has been a Realtor since 2000 & is President of Barrows & Associates with Ocean Atlantic Sotheby's International Realty. Jenn, her husband Brian, their sons Griffin & Grant and dog Tango live in Rehoboth Beach. Jenn is originally from New York and has always felt it was important to give back to her community therefore she is proud to serve on the board of Sussex Strong and raise funds to help local Sussex Country children & families in need.
Adriane Gallagher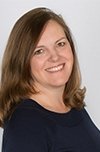 Adriane Gallagher, originally from Wilmington, has lived in downtown Lewes for nearly 30 years. She spent many vacations in Rehoboth Beach as a child and wanted to move to a small town near the water to raise a family. Her two children, now college graduates, loved growing up in such a tightknit, laidback community with easy access to major cities for their "culture fix". She earned her REALTOR® license in 1992 and began her career as a rental agent and cleaning coordinator. She joined Berkshire Hathaway HomeServices Gallo Realty in 2006 as the Lewes rental manager. Adriane first became involved with the Foundation during the 1990's when it was still the Community Service committee of the Sussex County Association of REALTORS®. She was asked to handle portions of the fundraising event and eventually asked to chair the shopping sub-committee. All along the way, she involved her children with shopping, wrapping, selling raffle tickets, etc… and to this day some of their fondest memories are of their service. Her dedication to the transition from committee to a formal Foundation with a 501c3 status lead her to be named the Foundation's first President in 2009. She is currently serving as a board member.
Brigit Taylor
Brigit Taylor is currently the Team Leader for Keller Williams Realty, located in Lewes, Bethany Beach, and Fenwick Island, DE. She has been a licensed real estate professional since 1995. Brigit pursued and was awarded an MBA from the University of Denver, and, ultimately, was hired as the CFO/COO for the largest real estate brokerage in the Vail Valley. It was while serving in this role that Brigit's passion for community service began. She started a foundation for her company which donated approximately $300,000 per year to local nonprofits. Over the past 20 years, Brigit has served on numerous 501(c)(3) boards within the communities in which she has lived. Currently, Brigit serves on the Board of Directors for the Sussex County Association of REALTORS® Community Service Foundation, The Women's Council of Realtors Sussex County Network, Finance Committee for the Delaware Association of Realtors, MLS Committee for the National Association of Realtors, and an Advisor for the Quiet Resorts Charitable Foundation.
Kristina Lingo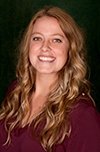 Born and raised in Rehoboth Beach, Delaware, Kristina graduated from Cape Henlopen High School in 2007. She was a softball academic All-American and a 2011 business graduate from Fairfield University in Connecticut. Kristina earned her REALTOR® license in 2012 and joined the Rehoboth rental department for Jack Lingo Realtor. She started with the SCAOR Community Service Foundation as a board member in 2017 and became the 2018 President. Kristina was also the recipient of the Sussex County Association of Realtors 2018 Good Neighbor Award for her work in the community. Additionally, she volunteers for Women's Council of Realtors and the Cape Henlopen High School varsity swim team.