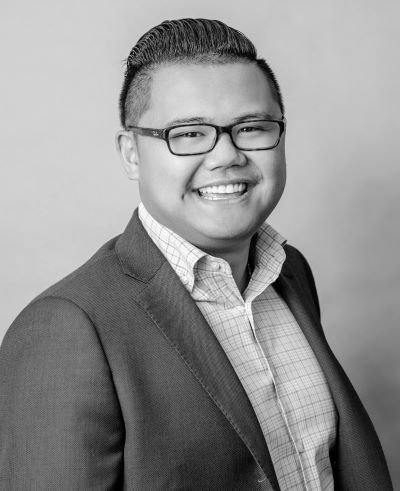 Joe Gensoli has lived in Rehoboth Beach area since 2017. Originally from Easton, PA, Joe is a PROUD Penn State Alumni. It is at Penn State where he was a chairman for Penn State THON, the largest Student-Run Philanthropy in the world fighting pediatric cancer that he grew his passion for volunteer work and giving back to the community. Aside from being your friendly local lender, Joe is a proud husband, son, grandson, and most importantly, FUNcle to his niece and nephew. Aside from volunteering and being a mortgage lender, you can find Joe driving onto the beach, playing golf, or cheering on his beloved Nittany Lions on a Saturday afternoon!
Jessica Harrison
Board Member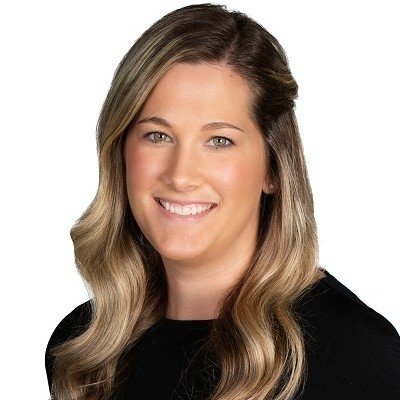 Jessica White Harrison is a Milton native, real estate investor, and licensed REALTOR® who joined RE/MAX in 2019. Prior to obtaining her real estate license, Jessica worked as a residential Property Manager and quickly learned she had a passion for all things real estate. As a Sussex County native, she has a vested interest in her community and is known to treat her clients like neighbors throughout the entire residential buying and selling process.
Jamie Coleman
Board Member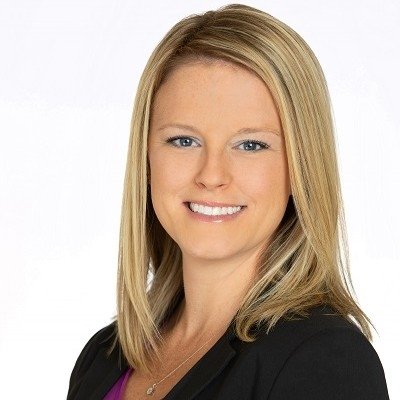 Jamie Coleman has lived in the Lewes/Rehoboth Beach area since 2008. In addition to being a residential real estate agent since 2014, I am a proud mother of three young kids and enjoys volunteering in the community.
Thomas Carney
Board Member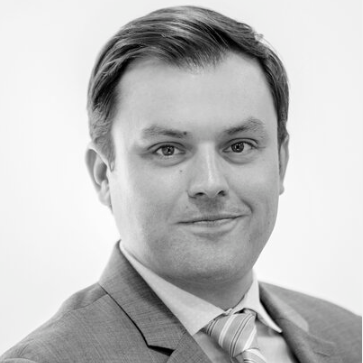 Tom Carney is a Delaware real estate attorney, concentrating his practice in the areas of administrative and government law, land use and real estate, and business and banking transactions. Tom's practice involves a wide range of commercial and residential real estate transactions and land use matters. Tom was born and raised in the City of Wilmington, attended elementary school at St. Hedwig, and later graduated from Salesianum High School. Tom has a B.S. in finance from the Pennsylvania State University and received his J.D. from the Temple School of Law. After attending law school in Pennsylvania, Tom made his way back to Delaware where he began his career. For the period from 2010 to 2017, Tom practiced in New Castle County in the public sector as an Assistant City Solicitor at the City of Wilmington and in the private sector as an attorney at Morris James LLP. In 2017, Tom moved his practice to Sussex County, Delaware. After practicing real estate law in both the public and private sectors throughout the State, Tom founded T. Carney Sussex Law LLC (TCSL) in 2019. After observing that sophisticated legal services were lacking in Sussex County, Tom founded TCSL to provide sophisticated legal services matching or exceeding comparable services found in larger metropolitan areas at competitive prices. Tom is the current Chair of the Real and Personal Property Section of the Delaware Bar, and now having offices throughout the State of Delaware, he is an active member of the Delaware legal community. As a native Delawarean, Tom is proud to call Sussex County home.
Michael Kennedy
Board Member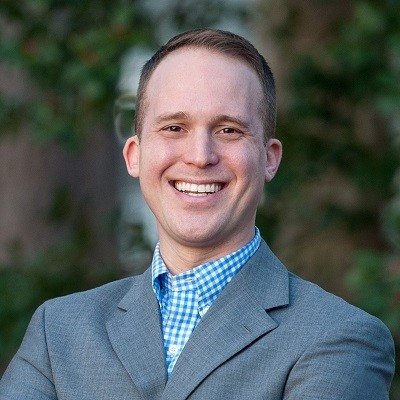 A graduate of the Pennsylvania State University with a degree in Finance, Michael started his real estate career with national builders and spent 13 years working for them. Michael has been a licensed Real Estate agent since 2017. Michael moved to the beach in 2005 and resides in Lewes with his wife Corey and their two children, Amelia & Cameron.
Kacie Pinnock
Board Member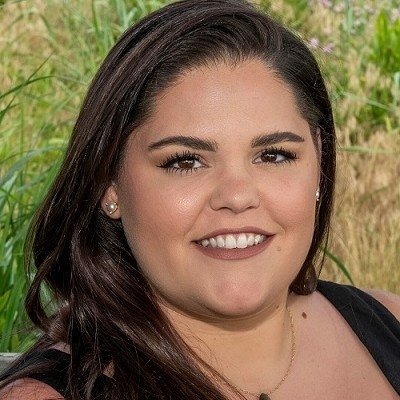 Kacie was born outside of Philadelphia, but has called Sussex County her home since 1995. Kacie graduated as valedictorian from Woodbridge High School in 2006 and earned her bachelor's degree from York College of Pennsylvania in 2010, with a minor in Entrepreneurship. After almost 10 years in the restaurant industry, home loans found Kacie in 2017. Answering the call to serve her community, she became a licensed Mortgage Loan Officer in 2018 and eventually professionally partnered with Lori Martin in 2019 to form the #LendingLadies of Fairway Independent Mortgage Corporation, where together they serve over 200 families a year. She has been involved with the SCAOR Affiliates since her early days with the company and have participated in their community service events over the years, but formally joins Sussex Strong in 2023, serving as the board's Secretary. Additionally, she volunteers for Women's Council of Realtors and Habitat for Humanity, and you can find her most often donating her time to the shelter animals at the Brandywine Valley SPCA, Georgetown Campus. Kacie lives at home in Milford, DE with her husband, Justin, and their German Shepherd, Killian Gauge.
Sterling Townsend
Board Member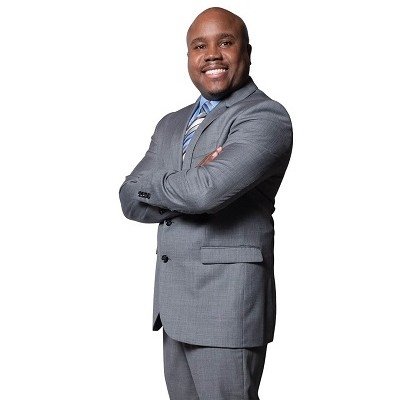 Sterling Townsend, a North Carolina native, moved to Delaware in 2001 where he worked as the Sr. Manager of Clinical Engineering for Bayhealth Medical Center until 2020. He began his journey as a REALTOR® in 2019 as his second career, servicing Sussex and Kent Counties. Sterling enjoys going to concerts, traveling, and spending time with his partner and pup!
Cecilia Waple
Board Member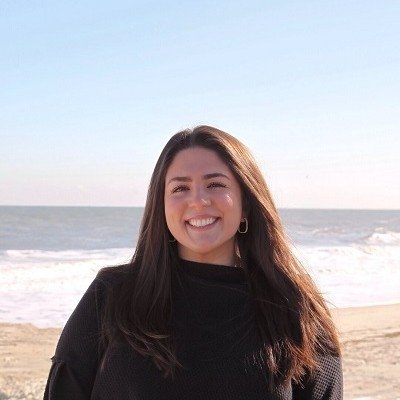 Cecilia's parents, Jamie and Angela Waple, moved to Rehoboth in 1991 and opened Sir Guy's Restaurant & Pub. Cecilia was born a Beebe baby four years later, and was lucky enough to grow up in this lovely beach town. Cecilia attended Queens University of Charlotte in North Carolina, where she graduated with a degree in Communication. She then moved to Chicago, Illinois, where she met her future fiancé and business partner, Nick Roberson. In 2020, Cecilia left Chicago and the wedding and event industry, she moved to back to Charlotte and started recruiting Loan Officers in the Mid-Atlantic area. Cecilia loved the mortgage world so much that she recruited Nick to become a Loan Officer, and later, she also decided to get her Loan Officer license. In January 2022, the pair moved to Rehoboth and started The Silver Lake Group. Community service is something that has always been a huge part of Cecilia's life. From an early age, she has been part of the Rehoboth Boardwalk Buddy Walk, in college and post college she raised funds for Ronald McDonald House Charities in Charlotte & Chicago. Cecilia is proud to serve on the board of Sussex Strong to help local Sussex County children and families in need.
Jenn Barrows
Board Member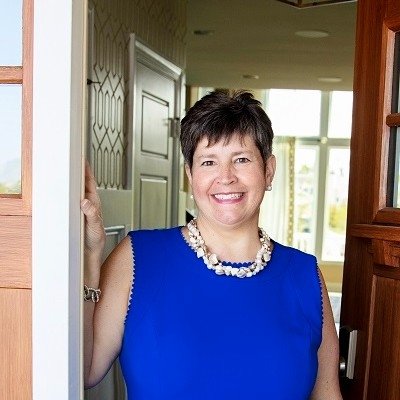 Jenn Barrows has been a Realtor for 23 years specializing in working with buyers and sellers at The Delaware Beaches exclusively. A New York native and University of Delaware graduate, Jenn found the Delaware Beaches one spring when she and a friend drove down to check out the area, found summer jobs and an apartment and that summer of 1989 started her love affair with the area. Jenn & her husband Brian always dreamed of moving here to raise their family and they got that opportunity in 2000. Together they've built a team of real estate professionals and are closing in on serving 1,000 Clients to date. They run on a "Client for Life" mantra and are 80% referral based. As an undergraduate Jenn was part of Gamma Sigma Sigma, which is a service sorority and she and her sisters volunteered countless hours in soup kitchens, raised funds for women's causes, homeless pets and more. Service has always been apart of Jenn's life and she's been very honored to be on the Board of Directors of Sussex Strong now serving as President in 2023.
Brigit Taylor
Board Member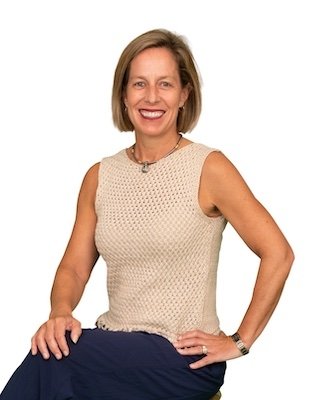 Brigit Taylor is currently a Partner of Keller Williams Realty, located in Bethany Beach, DE and Keller Williams Realty Delmarva and the Director of Expansion for the Griffin Higgins Team. Brigit has been a licensed real estate professional since 1995. Originally from Baltimore, Maryland, Brigit spent her younger years as a competitive ski racer, first attending a ski academy in Vermont, and also racing collegiately at the University of Nevada-Reno. Retiring from competitive racing at an early age of 20, Brigit went on to complete her undergraduate studies, receiving her degree at the American University in Washington, DC. Her love of skiing did not end, however, as she then spent the next five years working at various ski resorts in North and South America, Australia, and New Zealand. Brigit finally retired from the ski industry and turned her sights full time towards real estate, working and living in the Vail Valley in Colorado. While continuing to advance in sales & marketing, Brigit pursued and was awarded an MBA from the University of Denver, and, ultimately, was hired as the CFO/COO for the largest real estate brokerage in the Vail Valley. It was while serving in this role that Brigit's passion for community service began. She started a foundation for her company which donated approximately $300,000 per year to local nonprofits. Over the past 17 years, Brigit has served on numerous 501(c)(3) boards within the communities in which she has lived. Currently, Brigit serves on the Board of Directors for the Sussex County Association of REALTORS® Community Service Foundation, President Elect of The Coastal Association of Realtors, Board Member of The Quiet Resorts Charitable Foundation and Committee member of the Resort and Second Home Committee of the National Association of Realtors. She is a former Board member of the Sussex County Association of Realtors, Women's Council of Realtors Sussex County Network, and Beach Lacrosse Club. Brigit resides in West Ocean City with her husband, Dan and two children, Max and Anders.
Josette Castiglione
Board Member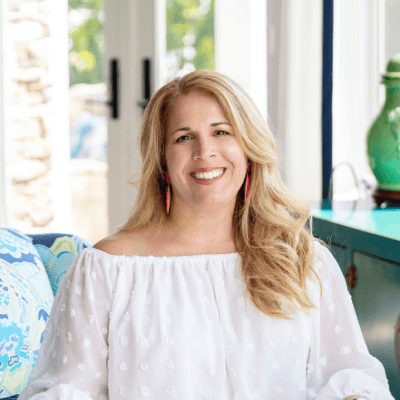 Josette Castiglione was born and raised in the Pike Creek Valley area of Wilmington, DE. She has spent her entire life visiting the Delaware beaches and has always considered this area a second home. In 2011, she made this beautiful area her primary home when her husband, Steve, and their three children relocated to Lewes. Josette relates to clients because of her career in the customer service industry, her experience on both sides of the real estate transaction, and having a home built with new construction. After 20+ years, she is in the career she was destined for. With a personal passion for remodeling and decorating, Josette's innate ability to see a home's potential is a major benefit to both a buyer and seller. Josette currently serves the community on the board of SCAOR (Sussex County Association of Realtors) Community Service Foundation.
Former Board Staff
Kathy Douglass
Former Board Member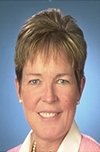 Kathy Douglass has been selling real estate since 2002. Prior to that, Kathy owned and operated a parking business for over 20 years, which gave her a thorough understanding of customer service. Kathy's goal is to make the process of selling or buying your home stress-free. Kathy is a member of DAR, NAR, SCAOR and Sussex County Women's Council of Realtors.
Dana Caplan
Former Board Member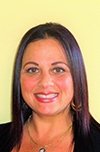 Dana Caplan was born on Long Island and was raised in Los Angeles. She moved to Southern Delaware in 2000 and fell in love with the area, had her third son and went back to work in a new career as a Realtor in 2005. Dana became involved with the Foundation as a Board Member in 2015 and became President in 2017. She went back to a Board Member and currently serves on the board and plans to continue to serve her community through the Foundation for years to come.
Adriane Gallagher
Former Board Member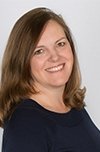 Adriane Gallagher, originally from Wilmington, has lived in downtown Lewes for nearly 30 years. She spent many vacations in Rehoboth Beach as a child and wanted to move to a small town near the water to raise a family. Her two children, now college graduates, loved growing up in such a tightknit, laidback community with easy access to major cities for their "culture fix". She earned her REALTOR® license in 1992 and began her career as a rental agent and cleaning coordinator. She joined Berkshire Hathaway HomeServices Gallo Realty in 2006 as the Lewes rental manager. Adriane first became involved with the Foundation during the 1990's when it was still the Community Service committee of the Sussex County Association of REALTORS®. She was asked to handle portions of the fundraising event and eventually asked to chair the shopping sub-committee. All along the way, she involved her children with shopping, wrapping, selling raffle tickets, etc… and to this day some of their fondest memories are of their service. Her dedication to the transition from committee to a formal Foundation with a 501c3 status lead her to be named the Foundation's first President in 2009. She is currently serving as a board member.
Audrey Serio
Former Board Member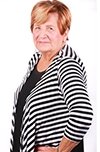 Audrey has served as a Director of The Sussex County Association of REALTORS Foundation for numerous terms. She has also served as President of this Board of the SCAOR Foundation. Becoming a Real Estate Agent in 1986 was her beginning in working with then a Community Service Committee of SCAOR to assist residents in housing needs and helping the Sussex County children in need of clothing and items at Christmas to brighten their often destitute lives. This Committee has grown into a Nonprofit Foundation which provides assistance and education in the housing area as well as help to the homeless, recovering addicts and the children of Sussex County. She is back donating her time and talents to bring better opportunities to our neighbors whoever they may be. During her years as a REALTOR she has served on the SCAOR Board and Delaware Association of REALTORS Board. She has served as President of both Boards as well. Nationally she was a Member of numerous National Association of REALTORS Housing Committees which addresses housing issues across the Country.